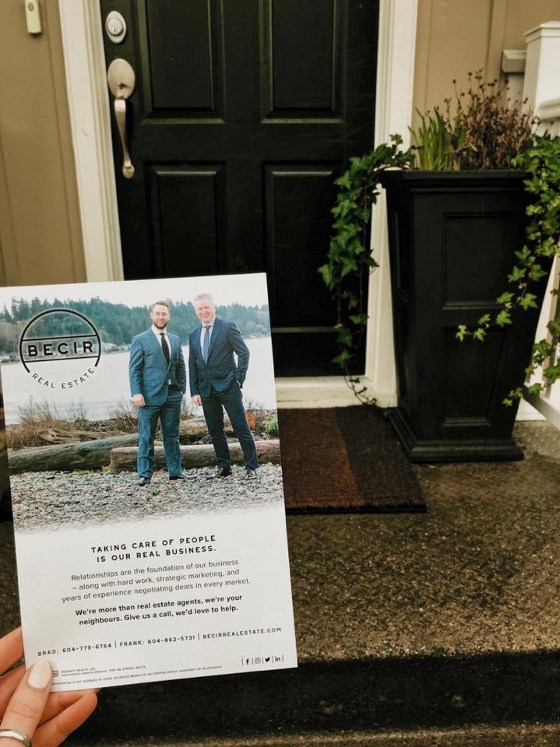 Hi Neighbours! Was just sent this pic from one of our clients holding our mail out that arrived at their doorstep the other day. It's nice to see our clients getting as excited as we are to see our faces in their neighbourhoods and if you live in Boundary Bay or Beach Grove you can expect to receive one of your own in the days to come.
Taking care of people is in fact our real business. Relationships are the foundation of our business-along with hard, strategic marketing and years of negotiating deals in every market.
We are more than just real estate agents, we're your neighbours. Give us a call, we'd love to help.